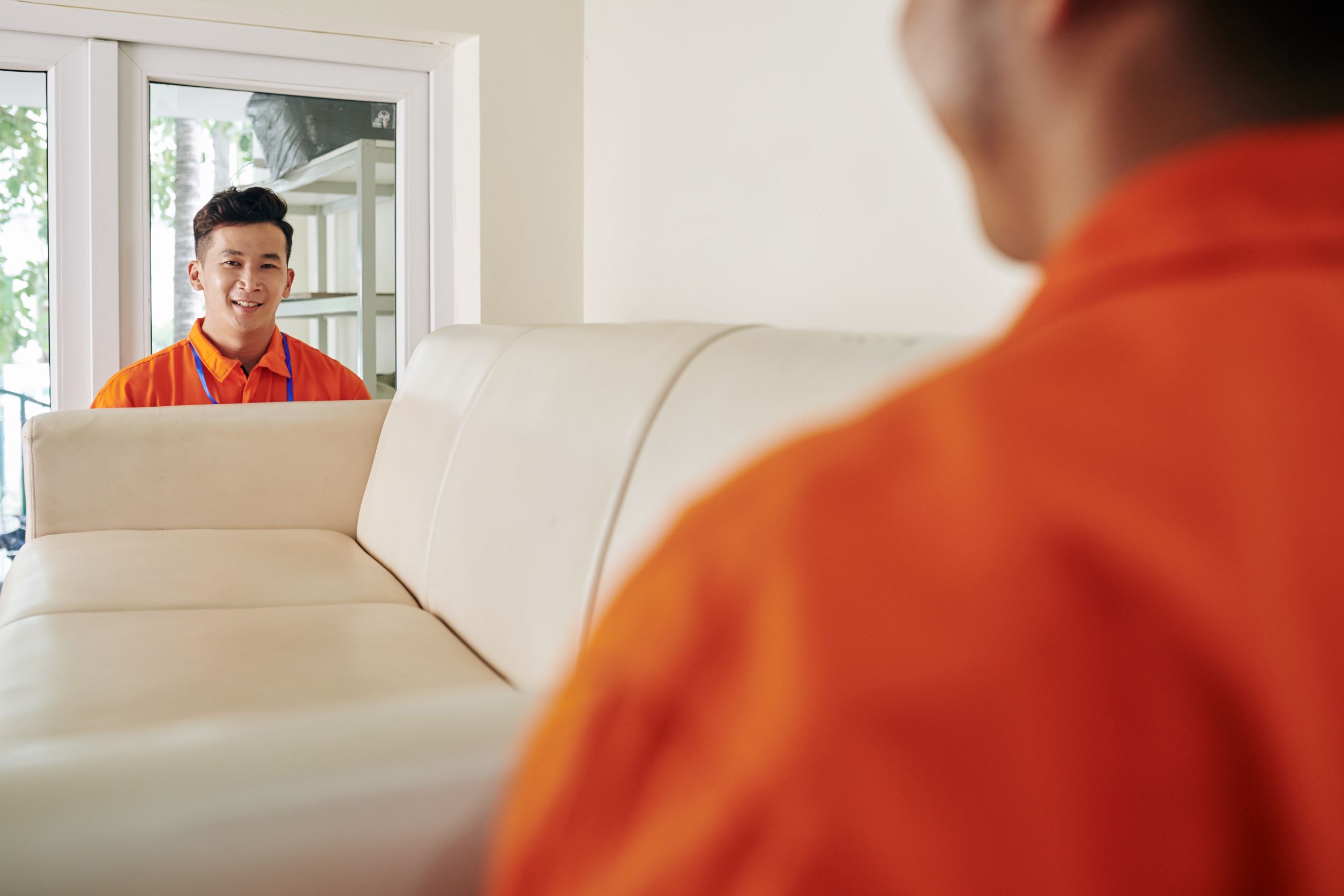 Recommended Removalists
Sydney
Need help with moving? If you are not taking advantage of our Free Truck & Driver Move-in service, or free trailer and you'd like some professional assistance to pack and move into storage, here are some removalist companies to consider.
No one values your possessions as much as you do, but having professionals pack and move your items into storage can take away so much of the stress.
These removalists are regularly used by our self storage customers, so you might like to call some in your area and get a quote. Rent a Space Self Storage has provided their details at your request, but we do not endorse or guarantee their work.
Here are a few tips to be sure your move is a positive one:
Regardless of the company you choose, you should check their references, insurance, rates and what other customers have said about their service. Here's a few other questions that you might like to ask:
Is it a flat fee or will you be charged by the hour?
If it's hourly, does that include driving time from the depot to your property and back, or just packing and unpacking the truck?
Is there a call-out rate, and if so how is it charged?
Will you be charged more if the move takes longer than expected or access to the property isn't easy? Will heavy or bulky items or stairs add to the cost?
Will your move be subcontracted out? If so, who will be doing the work?
Is the removalist an

AFRA member
We wish you a smooth move. See you at your storage unit soon.
The Removalist List
These are the rare few who made it!
Some of our customers rave about the good old-fashioned service and honesty of these removalists. We don't take or make commissions to or from these companies and highly recommend making your own enquiries but we're quietly confident they'll do a good job.
Southern Sydney

Removalists
Jaguar Removals
Tony Chidiac
jaguarremovals@optusnet.com.au
Quickstep Removals
Paul Gleeson
www.quickstep-removals.business.site/
Southside Removals
Tyson Bettini
0408 244 144
Hudson Removals
Natalie Hudson
BTE and Sons Removals
Bahaa Bteddini
Engadine Removals
Ryan Morris
Western Sydney
Removalists
Applebee Movers
David Mihajlovski
BTE and Sons Removals
Bahaa Bteddini
Western Movers
John Howard
Jaguar Removals
Tony Chidiac
jaguarremovals@optusnet.com.au
On Time Removals
Aram Yousif
AJD Removals
Antwon Davis
MKY Removals
MK Younes
Quickstep Removals
Paul Gleeson
www.quick-step-removals.business.site
North Sydney & Northern Beaches
Removalists
Move For Me
Jason Zenati
Pro Moves
Douglas Furlanetto
Moove Services
Fabio Santana
BTE and Sons Removals
Bahaa Bteddini
Little Green Truck
George Germanos
Inner Sydney & Eastern Suburbs

Removalists
BTE and Sons Removals
Bahaa Bteddini
Softmove Removals
Simon Gurney
Moove Services
Fabio Santana
Jaguar Removals
Tony Chidiac
jaguarremovals@optusnet.com.au